Saturday 27th May 2023 | Scroll down to book tickets.
BrowzaCon
The Brisbane Convention & Exhibition Centre has two entrances, one on Grey Street and our main entrance on the corner of Merivale & Glenelg Streets.
Car Parking.
BCEC provide undercover parking for up to 1500 vehicles. The car park has direct lift access to the Centre's multiple convention floors and exhibition facilities. Car Park 2 & 3 are best for BrowzaCon via Russell Street Walkway.
Parking is not included with tickets.
Public Transport.
Getting to BCEC via public transport is easy and efficient with bus, ferry and train options available. More information about planning your journey via public transport can be found on the TransLink website.
Train.
South Brisbane Railway Station adjacent to the Convention Centre on Grey Street or South Bank Railway Station are the most convenient stations to the Brisbane Convention & Exhibition Centre.
Bus.
The Cultural Centre Station on Melbourne Street and the South Bank Busway Station cnr of Colchester and Tribune Streets are closest to BCEC.
CityCat & Ferries
The public transport ferries CityCats operate everyday and stop at the South Bank River Terminal on the Clem Jones Promenade. The inner-city ferry travels between the CBD, North Quay and Kangaroo Point, stopping at South Bank Terminal 1 and 2 on the Clem Jones Promenade.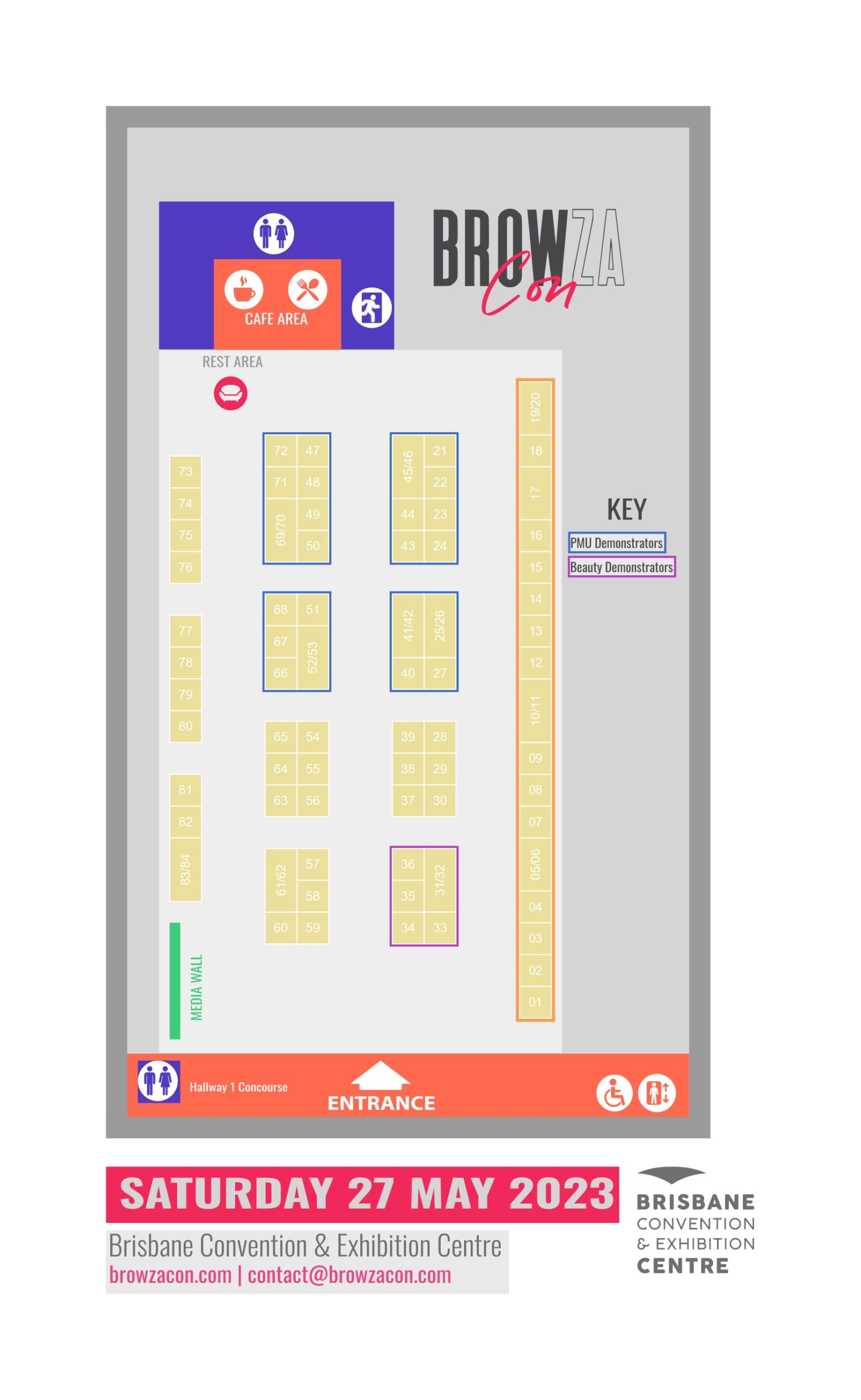 Make BrowzaCon a fantastic day out by visting the nearby resturants along Brisbane's South Bank or visiting the Cafe and Resturants located at the BCEC.